We first made our PostgreSQL service available last July and now I'm pleased to announce that we're promoting the product to General Availability. We've been trying to provide updates along the way and just like our other recent GA products (CockroachDB and Elasticsearch), we wanted to make sure we got it just right. We're excited to have reached this milestone, and are excited for you to check it out.
How Do You Eat an Elephant… 
PostgreSQL is well established and used in so many different environments that the number of capabilities we needed to cover on a hosted service is daunting. We've been working at it for the past few months and here's how the new service stacks up:
| Service | PostgreSQL |
| --- | --- |
| Versions Supported | 11 and 12 |
| Cloud Availability | AWS, GCP |
| High Availability | Optional with 1-2 replicas |
| Backups | 2 week retention with Point-in-Time-Recovery included |
| Extensions | Standard list available (activate with CREATE EXTENSION) |
| Monitoring / Metrics | Grafana dashboards included |
| Support | 24x7 support, with free migrations, tuning, query analysis, and more |
Available Now For Your Production Workloads
Creating a PostgreSQL instance is as simple as logging into Mission Control, configuring an instance, and building. Also, we provide a $200 intro credit for new accounts, which will cover various sizes and types of PostgreSQL, so you can try out the service risk free.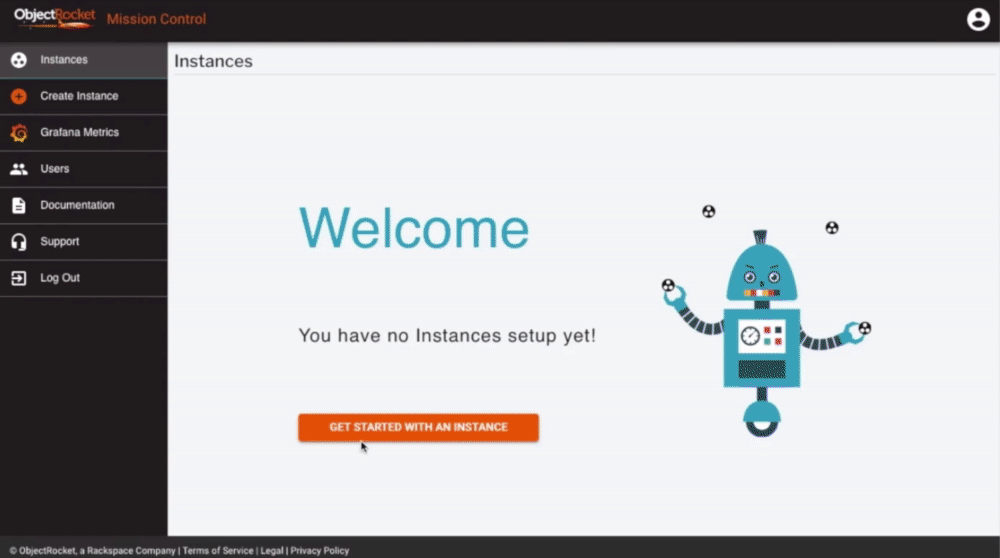 Finally, we're always open to feedback, so if there's a region, feature, or size that you don't see in the UI, please contact ObjectRocket sales. We're constantly updating the product and what you need may be right around the corner.